October 20, 2017
Posted by:

Pravasi Bharatiya Divas

Category:

Guests, The Event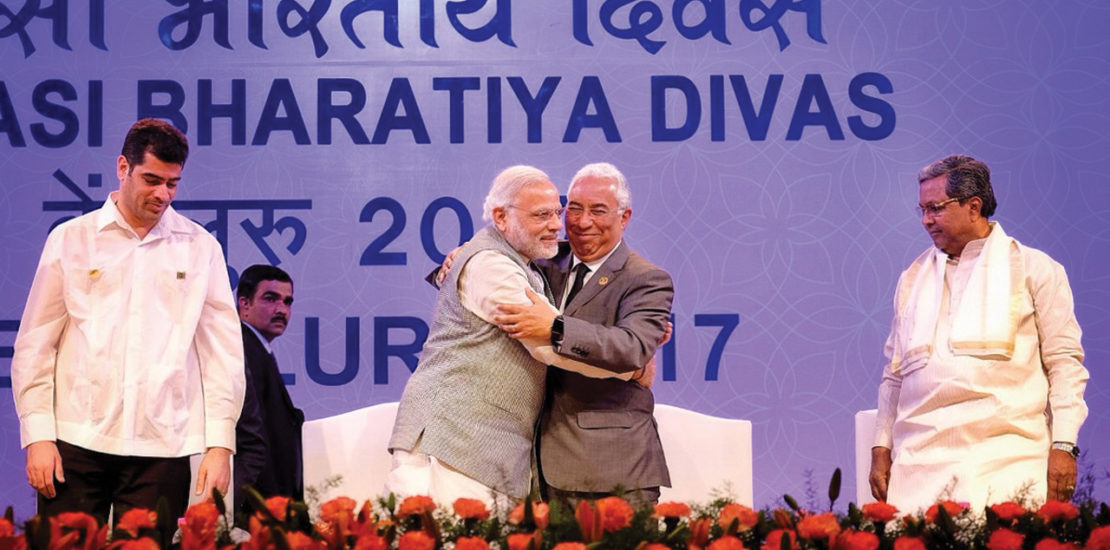 The Chief Guest of the 14th Pravasi Bharatiya Divas held from 7 to 9th of January 2017 was Antonio Costa (54), the Portuguese Prime Minister. The announcement first came from the External Affairs Minister. Mr. Costa was invited by the Indian Prime Minister, Narendra Modi and took part in the Pravasi Bharatiya Divas inaugural session on January 8.
The Indian Prime Minister used the occasion of the 14th PBD to explain some of the government policies especially the widely criticized demonetization policy. The Prime Minister also used the occasion to sensitize the Indian Diaspora on the need to stay connected to their motherland.
While the Portuguese Prime Minister was the Chief Guest, Michael Ashwin Satyandre Adhin (36), Surinam Vice president served in the capacity of Special Guest at the youth Pravasi Bharatiya Divas which came a day before the inauguration.
What many people may not know is that Mr. Costa has Indian origin. Even though he was born in the city of Lisbon, the Portuguese capital city, he has traced his origin back to Goa. Antonio Costa is the son of the great writer and poet, Orlando Costa. Many of his relatives are at Margao in Goa.
Antonio Costa was appointed the Prime Minister of Portugal shortly after the 2015 general election. Mr. Costa has also served the nation in various capacities. In 2004, he was one of the 14 Vice-Presidents elected to the position of the European Parliament. He also functioned on the Committee on Civil Liberties, Justice and Home Affairs. From 2007 to 2015, he was the Mayor of Lisbon City.
As the Special Guest, Michael Ashwin Satyandre Adhin addressed the young diaspora Indian delegates at the Young Pravasi Bharatiya Divas inauguration. Also in attendance to address the young oversea India youths were Vijay Goel, the Minister of State for Youth Affairs and Sports and Sushma Swaraj, the Minister of External Affairs.
Pravasi Bharatiya Divas is celebrated on the 9th of January every year to mark the return of Mahatma Gandhi from South Africa to champion the nation's independence struggle. His heroic action changed the lives of Indians forever. Some of the past PBD Chief Guests include: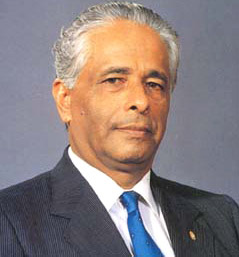 2003
Sir Anerood Jugnauth
Prime Minister of Mauritius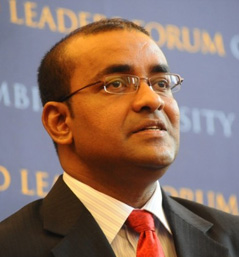 2004
Shri Bharrat Jagdeo
President of Guyana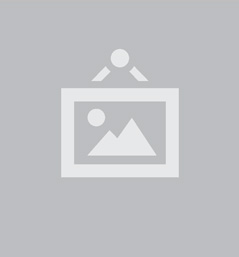 2005
Shri J. R Ajodhia
Vice President of Suriname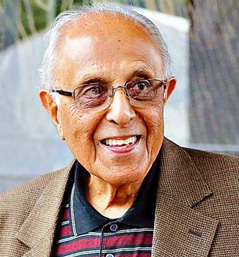 2006
Shri Ahmed Kathrada
Political activist from South Africa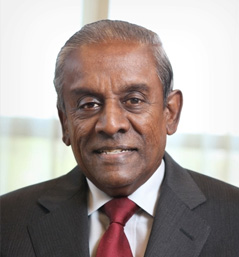 2007
Prof. S. Jayakumar, Dy
Prime Minister of Singapore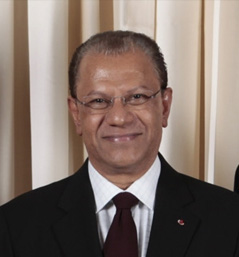 2008
Dr. Navinchandra Ramgoolam
Prime Minister of Mauritius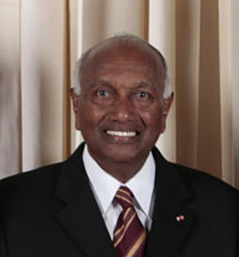 2009
Dr. Ramdien Sardjoe
Vice President of Suriname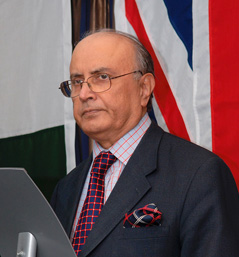 2010
Dr. Khalid Hameed
Chairman of Alpha Hospital Group UK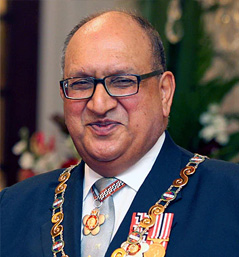 2011
Sir Anand Satyanand
Governor General of New Zealand
2012
H.E. Ms. Kamla Persad Bissessar
Prime Minister of Trinidad and Tobago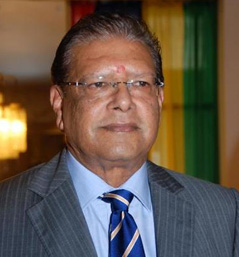 2013
Mr. Rajkeswur Purryag
President of Mauritius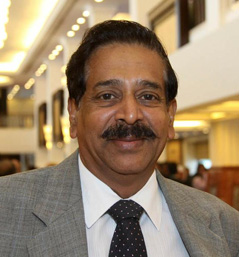 2014
Dato Sri G. Palanivel
Federal Minister for Natural Resources and Environment of Malaysia
2015
H.E Mr. Donald Rabinderanauth Ramotar
President of the Cooperative Republic of Guyana