India is one of the countries in Asia that is worst hit by emigration. A large percentage of India's populations make daring journeys to other countries to seek greener pasture. The celebration of Pravasi Bharatiya Divas was a decision taken in line with the recommendation of the High Level Committee (HLC) set up by the Indian government to form a network with Indian Diaspora.
The chairman of the committee that made the recommendation was L. M. Singhvi. On receiving the recommendation at a public function in Vigyan Bhavan in New Delhi (in 2002), the then Prime Minister, Shri Atal Bihari announced that Pravasi Bharatiya Divas would be held on the 9th of January.
The date was chosen to commemorate the return of Mahatma Gandhi from South Africa in 1915. It can be recalled that he returned to the country to lead the freedom march of the nation. Since its inception in 2003, PBD has been an annual event up until 2015 when it was changed to a biennial event.
Since 2003 till date, 14 Pravasi Bharatiya Divas has been held in different cities as follows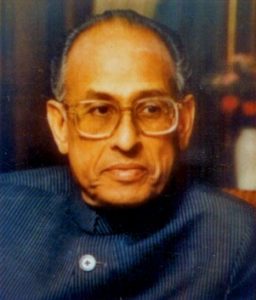 1st (9 to 11 January 2003) in New Delhi
2nd (9 to 11 January 2004) in New Delhi
3rd (7 to 9 January 2005) in Mumbai
4th (7 to 9 January 2006) in Hyderabad
5th (7 to 9 January 2007) in New Delhi
6th (7 to 9 January 2008) in New Delhi
7th (7 to 9 January 2009) in Chennai
8th (7 to 9 January 2010) in New Delhi
9th (7 to 9 January 2011) in New Delhi
10th (7 to 9 January 2012) in Jaipur
11th (7 to 9 January 2013) in Kochi
12th (7 to 9 January 2014) in New Delhi
13th (7 to 9 January 2015) in Gandhinagar
14th (7 to 9 January 2017) in Bengaluru
The event avails the government the opportunity to interact and network with oversea Indian community in various parts of the world. It also enables the attendants to share their knowledge and experiences garnered in their country of resident.
The government uses the occasion to honor exceptional individuals with the prestigious Pravasi Bharatiya Samman Award as an appreciation for their contributions to the growth of the nation. Indians in diaspora also seize the occasion to discuss some of the key issues concerning their welfare in their country of residence.
Notwithstanding its short history, Pravasi Bharatiya Divas has produced instances of success. For example, the third PBD held in 2005 during the time southern coast of India was grappling with the devastating effect of tsunami. It was through the PBD of that year that millions of dollars were raised to help rehabilitate the victims.
Also, the fourth PBD held in 2006 made remarkable strides in policy making as well as fostering cooperation in different fields of knowledge, creating opportunities in education and connecting Indian Diaspora youths. The event has witnessed the presence of remarkable figures including the likes of Nobel laureate, Amartya Sen as key speakers.
The Pravasi Bharatiya Divas has also used different innovative techniques to ensure wider coverage. For example, the 8th Pravasi Bharatiya Divas held between 7th and 9th of January 2010 was covered live on social media via tweets and blogging. The event also witnessed the launch of Pravasi Bharatiya, a Kotak Mahindra Bank powered online platform.
Besides the main PBD organized in different cities in India, there is also the Regional Pravasi Bharatiya Divas held in countries outside India. Up until now, Regional Pravasi Bharatiya Divas has been held in at least eight different cities including Toronto, New York, Durban, Sydney, Mauritius, and The Hague.
The 2018 Regional Pravasi Bharatiya Divas is scheduled to hold in Singapore. The regional events give Indian Diasporas who are unable to attend the main event in India to have a feel of the occasion and also connect with their motherland.