December 13, 2017
Posted by:

Pravasi Bharatiya Divas

Category:

2017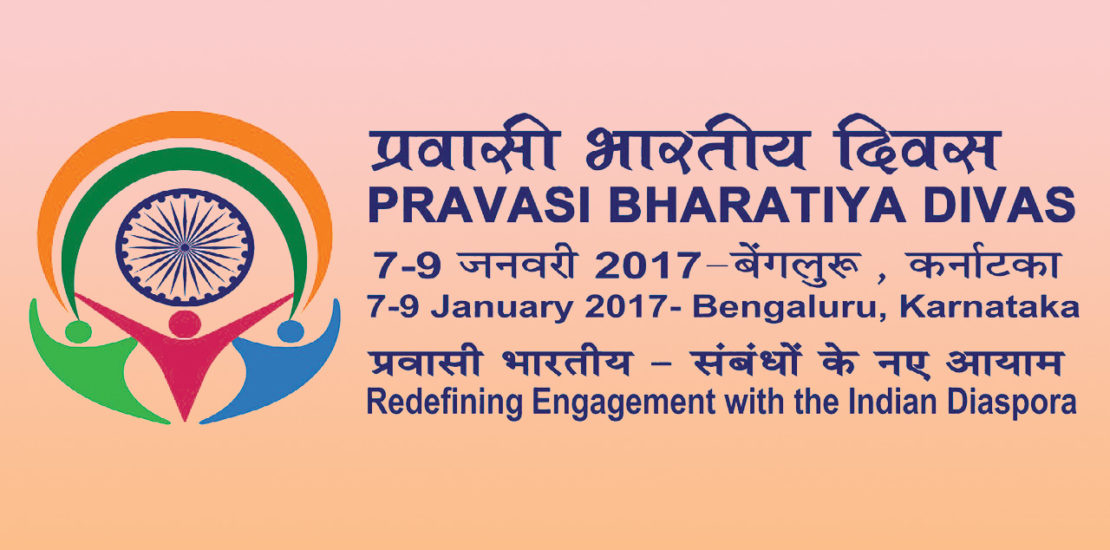 The recent past editions of Pravasi Bharatiya Divas have been themed. The theme for the 14th edition of the annual (now biannual) convention was "Redefining Engagement with the Indian Diaspora". The theme was in line the government's drive to get Diaspora Indians particularly the youths connected with their motherland.
Prior to the event, the External Affairs Minister, Sushma Saraj worked hard to make sure that the event received the right publicity. She was at the forefront of the preparations trying to make sure that the event was a success.
"I personally extend my warm greetings to you. Please do come. This day is being celebrated in your honor. This day is dedicated to overseas Indians who, through heroic achievements, have made a mark in the world. We also dedicate this day to all overseas Indians who through their hard work have kept India's flag flying high."
Source: The Indian Panorama
Preparations are in top gear for the 2018 regional Pravasi Bharatiya Divas scheduled to hold in Singapore. This will be followed by a global investor's summit in 2019. The summit is expected to ignite similar state-sponsored events structured to attract some form of investment to the state. At the end of the two-day business summit, Raghubar Das, the chief minister announced,
"Pravasi Divas will be organized from November 28 to December 30, 2018, for the people of Jharkhand who stay abroad. This will be followed by an investors' summit in 2019 – 2020."
Source: Times of India
The theme of the 15th Pravasi Bharatiya Divas will be "Ancient Route, New Journey". The theme is usually chosen depending on the intention of the government for that particular year. The theme for the 2018 RPBD does not come as a surprise since the event is coming just days ahead of the ASEAN summit.

The upcoming RPBD will coincide with the twenty-five years of ASEAN-Indian Partnership as well as forge a stronger commerce route. The venue of the 2018 EPBD is the Marina Bay Sands, Singapore. Indian Diaspora is a crucial part of the diversity of the Southeast Asia.
Singapore is India's only gateway to the East and is the heart of ASEAN. The event is projected to result in improved ties between India and ASEAN. Registration for the event is already ongoing.